Coaches
Lady Tigers Volleyball Team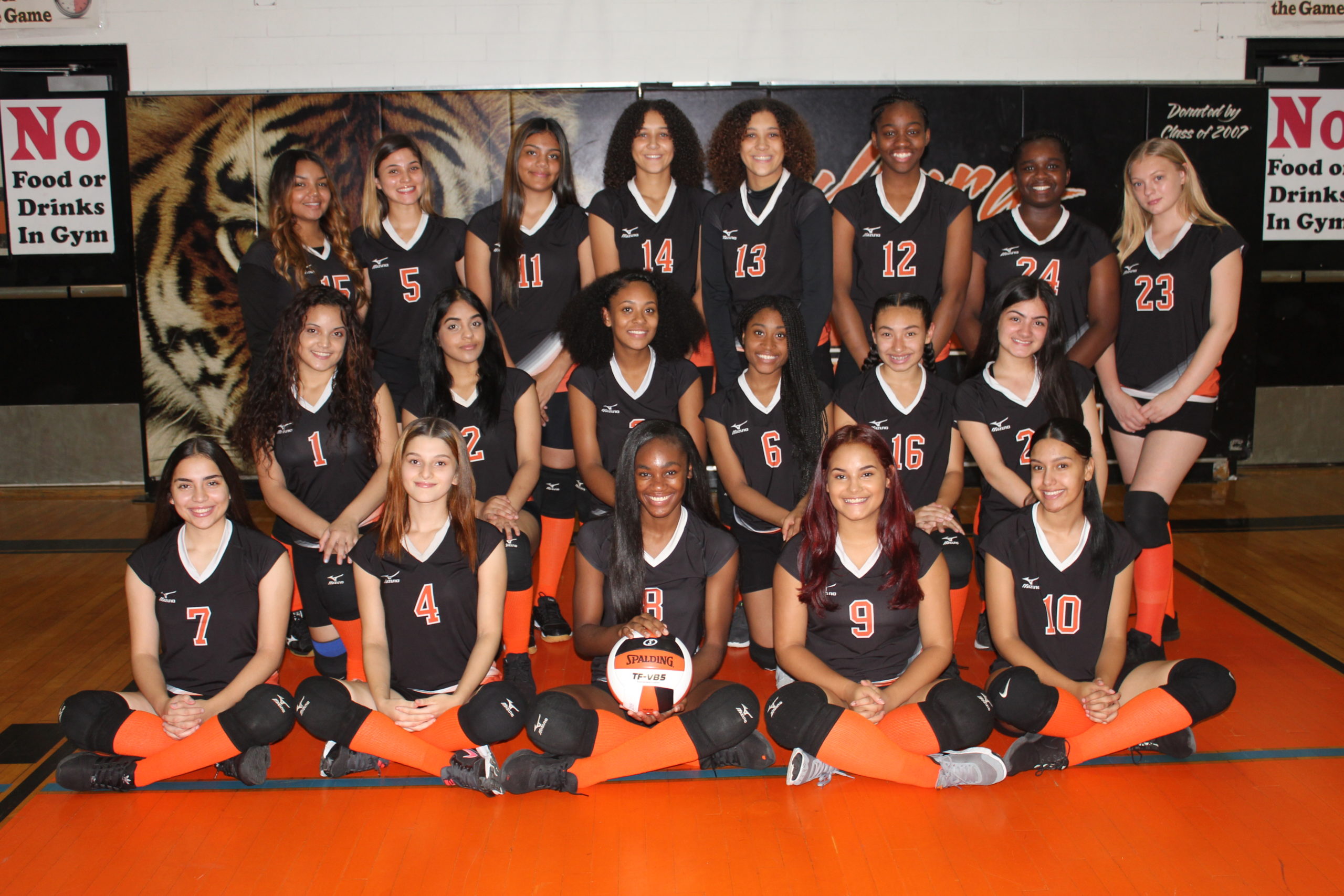 2018 VB News
Congratulations to the 2018 Girls Volleyball Team on an extremely successful season. The girls finished the regular season 19-1 losing only to Notre Dame of Fairfield in 4 games. The Lady Tigers beat Goodwin Tech in the Connecticut Technical Conference (CTC) quarter finals game and then moved on to beat Norwich Tech in the semi finals. The girls played in the Championship game at the University of St. Joseph vs. Eli Whitney and just fell short. The Lady Tigers won the CTC Nutmeg Division going 16-0 on the season. Senior Lydia Masala finished the season with 86 aces, 192 service points, 128 kills and 93 digs. Lydia was named to the CTC 1st Team All Conference Team for the third consecutive year. Sophomore Rookie Nayelis Morales, was also named to the CTC 1st Team All Conference Team with 102 aces, 257 service points and 99 assists on the season. Coach Cimino and Coach Lebouthillier are so very proud of the girls and all of the hard work and dedication that they showed throughout the season saying, "Not only are these girls great athletes and teammates but also excellent students and leaders in our school community." Great job Lady Tigers – Can't wait for the 2019 season!
2018 CTC 1st Team All Conference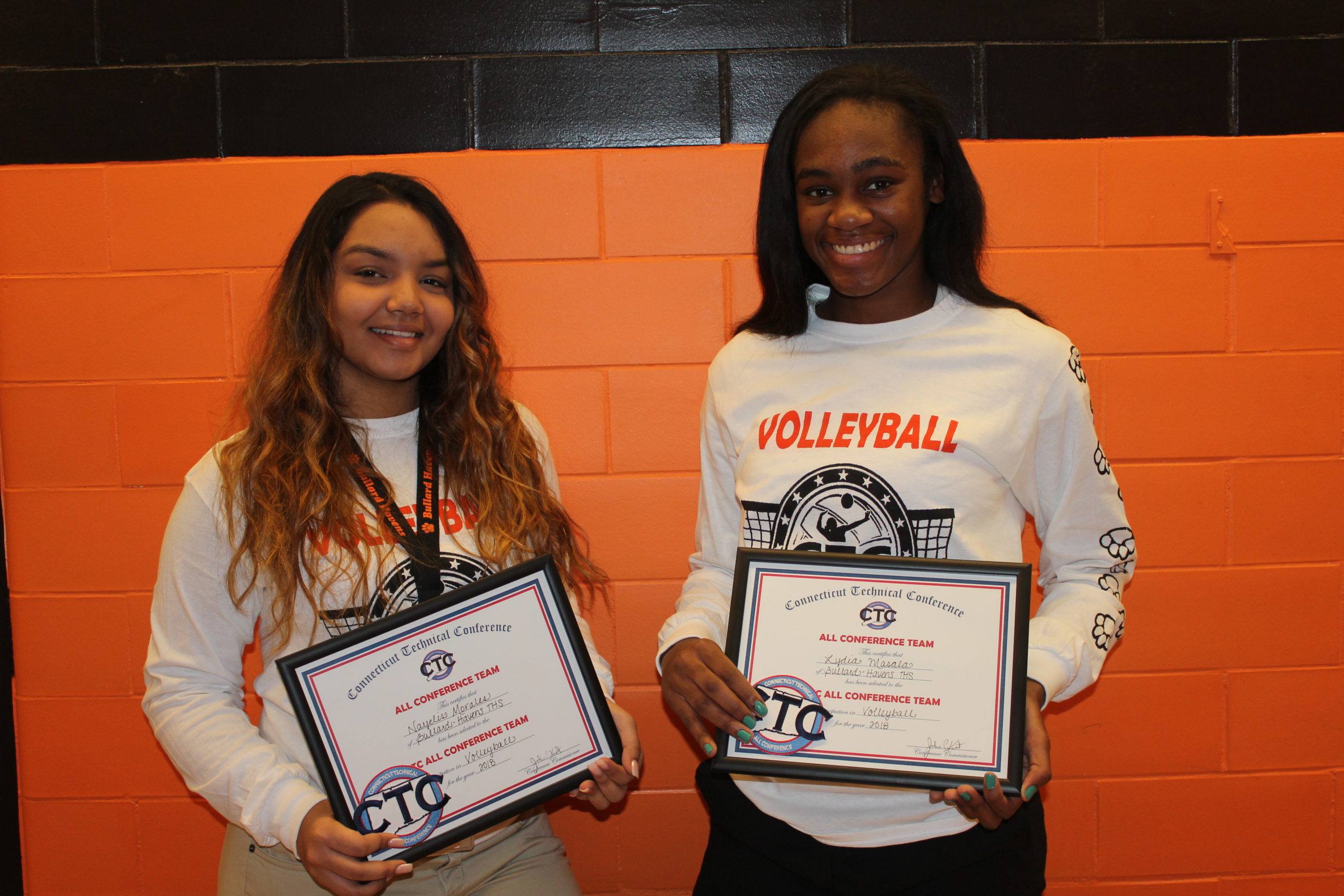 2017 VB News
Two Volleyball players receive a spot on the CTC All League Team. Senior Nicole Guzman (left) and Junior Lydia Masala (right) made first team. Both Nicole and Lydia had a great 2017 season and we are very proud of them. Congratulations to Nicole and Lydia!