The Bullard-Havens Technical High School Parent Faculty Organization (PFO) holds meetings virtually (at this time) the 3rd Thursday of each month at 6 p.m. Parents, guardians, friends and faculty are invited and encouraged to attend.
As parents and guardians of students attending a Technical High School, you are invited to be a member of this organization. The purpose of this organization is to encourage a closer association among parents, their sons/daughters and teachers by providing social activities supporting worthwhile school projects. At the same time, the PFO endeavors to gain community and state support for career technical education (CTE).
Scholarships are awarded by the PFO. All scholarships are equally awarded to those who are well excelled in their class and students who have shown resilience, character, have an uncompromising form of integrity and have a heart of servanthood while improving dramatically within the school year in their academics and technical training. Both (PFO) and the faculty of Bullard Havens will vote and agree who will be awarded and chosen for scholarships. Parents and guardians are urged to show their support for the educational process by joining the Parent-Faculty Organization.
Membership
Parents or Guardians of a full-time student or a member of the faculty.
$10.00 yearly dues entitles the member to voting privileges.
Officers
President
Alicia Johnson
Vice President
Loret Dubac-Shiplee
Secretary
Open
Treasurer
Open
Sergeant of Arms
Open
LORET DUBAC-SHIPLEE – Vice President
A life-long resident of Connecticut in the Bridgeport community for over 20 years.  Loret is an amazing wife and mother of three wonderful children; one a sophomore who attends Bullard-Havens.  Both Loret and husband are essential workers employed at United Parcel Service.  Loret is an active board member of the John Winthrop Parent Association Committee  (PAC); the Student Governance Council (SGC), and serve on the Coachlight Square Board of Directors for the Condo Association.  With great pleasure, Loret devotes her time as an active member of the Parent Faculty Organization since 2019.  Loret is dedicated to making a different in the community and always willing to help where needed.  She has an outgoing personality, an avid reader, and is passionate about art and music.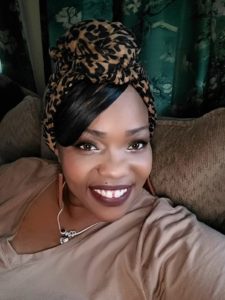 ALICIA JOHNSON, CHWC – PFO President
A resident of Connecticut for over 29 years, Alicia is a mother of 3 beautiful children and 6 wonderful energetic grandchildren.  Alicia attended college and obtained her degree in Early Childhood Education and a Community Health Worker National Certification.  She is employed at the Alliance for Community Empowerment (formally ABCD Inc., ELD) for the past 21 years; past positions as a Lead Infant & Toddler Caregiver, a Pre-School Teacher, Family Worker, and presently a ERSEA Specialist/Recruiter.  She is also a Community Health Worker for the City of Stratford AIRS Program.  Alicia is a Board and Asset Committee member for the Connecticut Housing Partners (formally Mutual Housing Association) since 2007.  Alicia is passion driven and dedicated to the community.  She is an active member of Parent Faculty Organization since 2018.  Alicia has a great personality and a sense of humor who enjoys riding her motorcycle, traveling, and spending time with her family.